Dec 9, 2020
PAYCE and Paynter Dixon partner with Wall Racing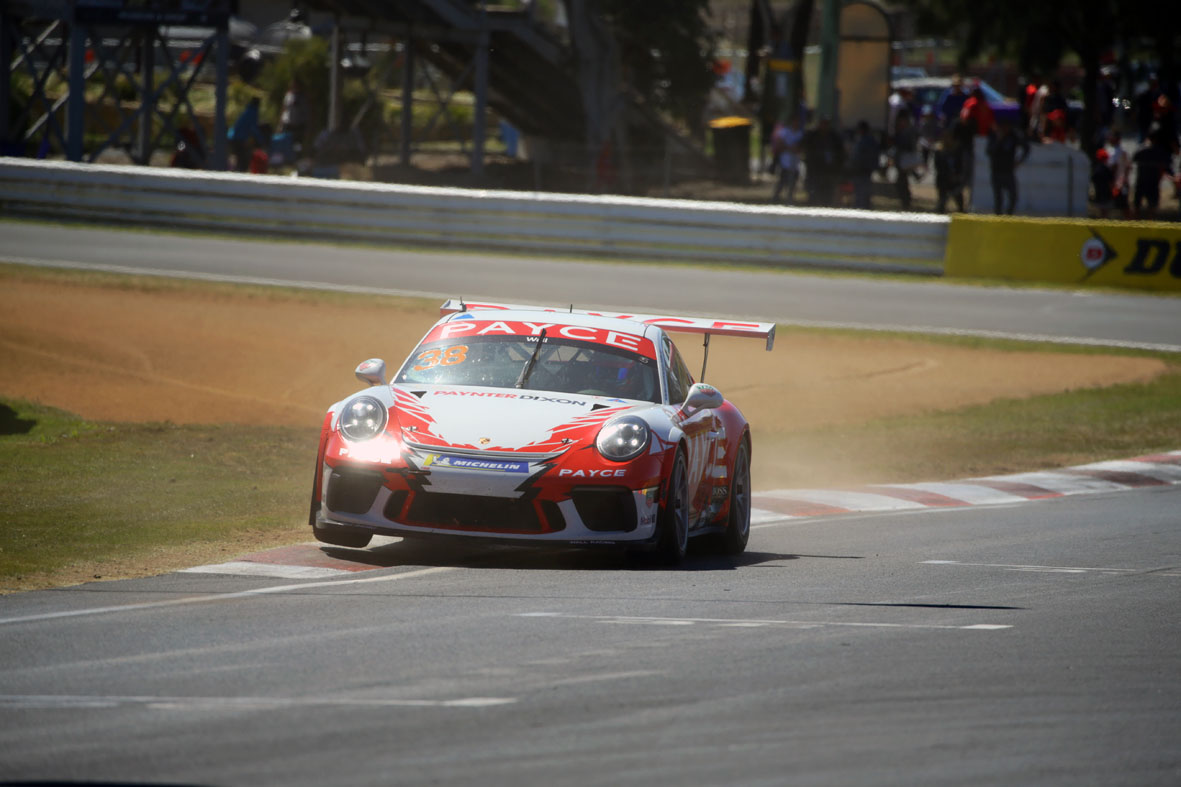 PAYCE and Paynter Dixon partner with Wall Racing to provide driver development pathway across multiple categories
Wall Racing is pleased to confirm a new multi-year sponsorship deal with PAYCE and Paynter Dixon which will span across all of the Wall Racing motorsport categories.
A key focus of this sponsorship from both PAYCE and Paynter Dixon is to enable Wall Racing to assist in providing opportunities and career pathways for talented drivers identified by the team.
The sponsorship will see the Porsche's of Wall Racing carrying PAYCE branding and the additional Wall Racing entries across the TCR Australia, National Trans AM and World Challenge GT Series carrying Paynter Dixon branding.
Founded in 1914, Paynter Dixon delivers property, masterplanning, design, construction and remedial and insurance services for building owners and occupiers.
Australian owned and operated with offices across the eastern states of Australia, Paynter Dixon has earned a reputation for delivering innovative and cost-effective solutions in a variety of sectors, including hospitality, health and ageing, education, retirement living, commercial, insurance and remedial.
PAYCE is an Australian-owned property company and a leader in urban transformation with a proven track record of developing high quality projects across Sydney since 1978. PAYCE has forged a reputation for not only building exceptional places to live, but creating new connected, vibrant communities.
"PAYCE and Paynter Dixon have clearly had a long driver sponsor association with me personally but this new deal as a whole of team sponsor is a fantastic broader development of that relationship" said David Wall, Team Owner, Wall Racing
"We can provide a level of motorsport variety that other teams don't have and we will also deliver significant off track activities in support of their business objectives.  Their confidence in us by providing a three-year deal is a huge boost to the team, especially in the current times we are going through within Motorsport."
"I am hopeful that 2021 is a real turning point and having PAYCE and Paynter Dixon on board is a major coup, which enables us to be able to offer some financial support to the particular drivers that we are trying to get within our business, from Trans Am, TCR, Carrera Cup and up to GT."
"I feel like this is a great thing for Wall Racing and to be able to have some certainty around these times for a three-year plan is fantastic".
"I can't thank everyone enough at both PAYCE and Paynter Dixon for coming on board and we will be doing our utmost to make sure that critically we deliver on track results as well.  We can't wait to hit the ground running in 2021 and get back to the track, doing what we love doing and go racing".
Keep an eye out over the upcoming weeks for our 2021 liveries and driver confirmations.