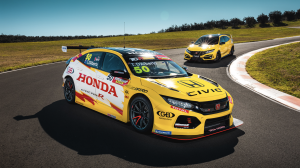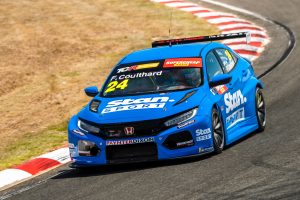 ABOUT TCR AUSTRALIA
The TCR regulations, formulated by former World Touring Car Championship manager Marcello Lotti, were developed in 2014 as a cost-effective touring car racing alternative.
Eligible cars include all front-wheel-drive C-Segment hatchbacks or sedans, powered by production-based turbocharged engines up to 2-litres.
16 international, national or regional series currently utilising the TCR regulations as their main rule book.
In 2022, Wall Racing currently has 2 Honda cars competing in the series, being driven by Tony D'Alberto and Fabian Coulthard for selected rounds. The 2022 Supercheap Auto TCR Australia Series Calendar will run as follows:
 Supercheap Auto TCR Australia Series
Round 1: February 11-13, Symmons Plains Raceway, Tas
Round 2: March 18-20, Phillip Island Grand Prix Circuit, VIC
Round 3: April 15-17, Mount Panorama Motor Racing Circuit, Bathurst, NSW
Round 4: May 27-29, Sydney Motorsport Park, NSW
Round 5: August 5-7, Queensland Raceway, QLD
Round 6: September 16-18, Sandown Raceway, VIC
Round 7: November 11-13, Mount Panorama Motor Racing Circuit, Bathurst, NSW
WALL RACING TCR AUSTRALIA DRIVERS
#50 – Tony D'Alberto
#24 – Fabian Coulthard (selected rounds)
WALL RACING in TCR Australia
Wall Racing works closely with J.A.S Motorsport to run 3 Hondas in the TCR Australia series and provide customer support to two privately owned Hondas.
J.A.S Motorsport has been chosen by Honda as an Official Partner in racing since 1998.
ABOUT HONDA AUSTRALIA
Honda Australia was established locally on February 4, 1969.
Although Honda products had been imported and distributed around Australia by various private companies since the 1950s, the brand's official local presence began when Honda Motor Company in Japan sent Mr. Hidehiko Shiomi to Melbourne to set up a unified, national representation for Honda in Australia.
"Honda Australia was a Honda subsidiary set up primarily to sell cars, but it has since grown with the global Honda brand to deliver a wide range of products and services that help make people's lives more enjoyable," said Honda Australia Managing Director & CEO, Mr Hiroyuki Shimizu.
From cars and motorcycles to generators, lawnmowers and marine engines, Honda's diverse range of products has been enjoyed by millions of Australians over the last 50 years.