Jul 24, 2020
MOBIL 1 PARTNERS WITH LEADING TCR HONDA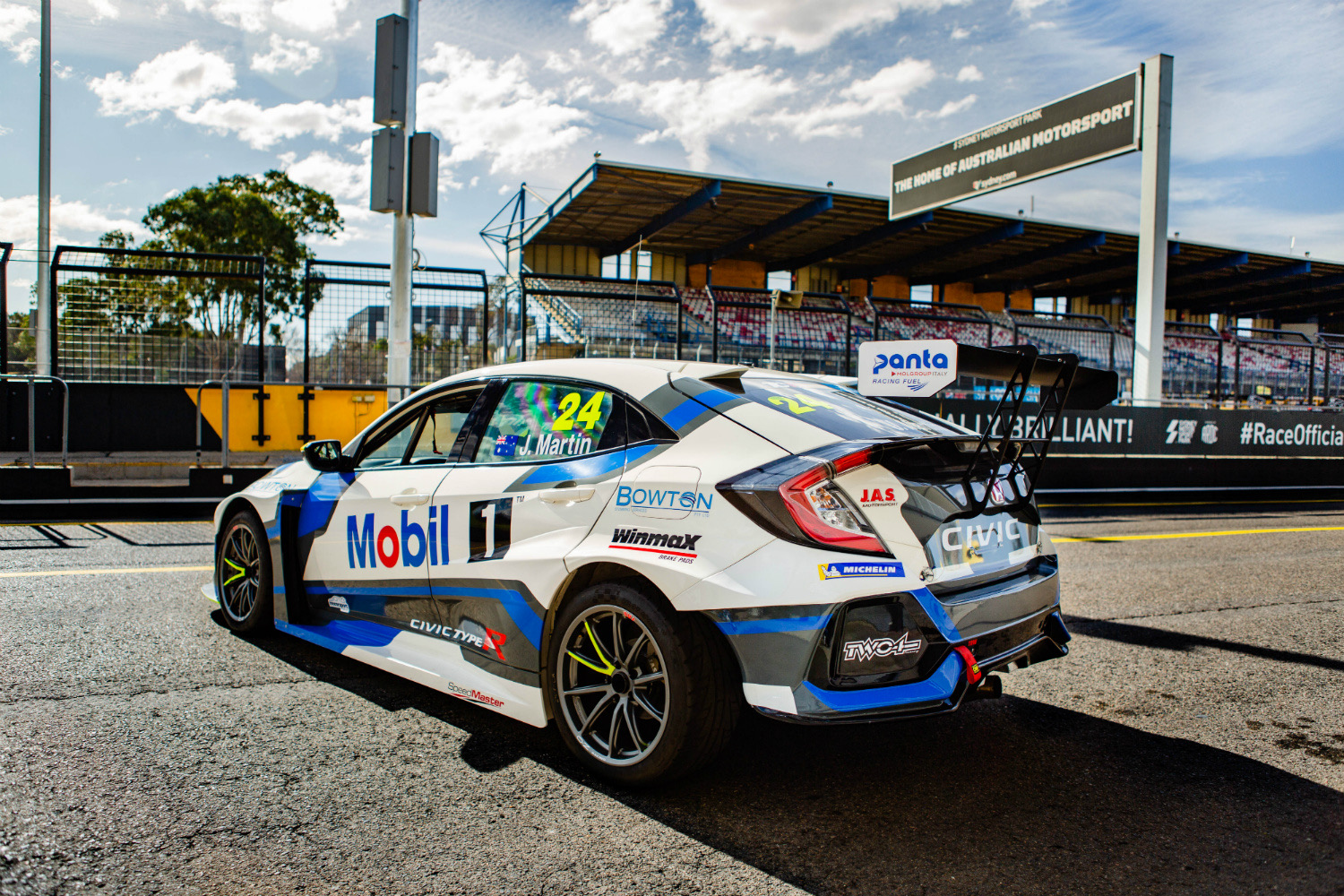 Mobil 1, powering CarMechanica, is proud to announce the signing of a new performance partnership with the #24 Wall Racing TCR Honda Civic Type-R – driven by John Martin.
This is a great partnership for Mobil 1. TCR is one of the fastest growing categories in Australian motorsport and the Wall Racing prepared Honda has proven to be a strong championship contender given its second overall finish in 2019.
Honda's official racing partner, J.A.S. Motorsport have tuned the homologated Type-R's 2.0-litre turbocharged engine to produce 254kW (340hp) for scintillating on-track performance. However, the race engine is closely related to the road engine – with much of the extra 27kW (35hp) coming from not having to meet stringent emissions targets.
This is why the advanced technology Mobil 1 employed to withstand the unrelenting rigueurs of motorsport, is the same advanced technology Mobil 1 uses to protect performance road cars like the Honda Type-R. No wonder the world's top performance brands including Porsche, McLaren, Aston Martin, Mercedes-AMG, Bentley, Nissan GT-R, HSV, Corvette and Chevrolet Performance all factory fill with Mobil 1. It's in high-performance road and racing applications – like TCR – that you see the real benefits of Mobil 1.
Driven by John Martin, the #24 Civic Type-R is one of the two front running TCR Hondas prepared by Wall Racing. This professional motorsport outfit has several championships to its credit, including the Australian GT Championship (2009 and 2010) and Australian Sportscar Championship (2009). Wall Racing currently run a number of entries in the Australian Porsche Carrera Cup Championship – which they won in 2017. The driving force behind the team, David Wall also has V8 Supercar and Bathurst 12-Hour podiums to his credit. Without doubt, Wall Racing have the car, the expertise, the drivers and the pedigree necessary to run at the front of the highly competitive TCR championship.
With support from Mobil 1 and CarMechanica, combined with Wall Racing and John Martin's drive and determination, you can be certain of seeing a lot of car #24 in victory lane during the 2020 TCR Australia Touring Car Series.
Mobil 1 – Now in easy reach
When you're passionate about the drive … there is only Mobil 1. However, over the last few years, Mobil 1 has been somewhat difficult to find on local auto parts shelves. The retail and trade workshop side of Mobil 1 has been re-invigorated – with Mobil 1 now in easy reach of Aussie performance enthusiasts and premier workshops who demand the best. Head to www.M1oils.com.au to find your most convenient stockist.