Feb 15, 2019
David Wall Returns to Carrera Cup in 2019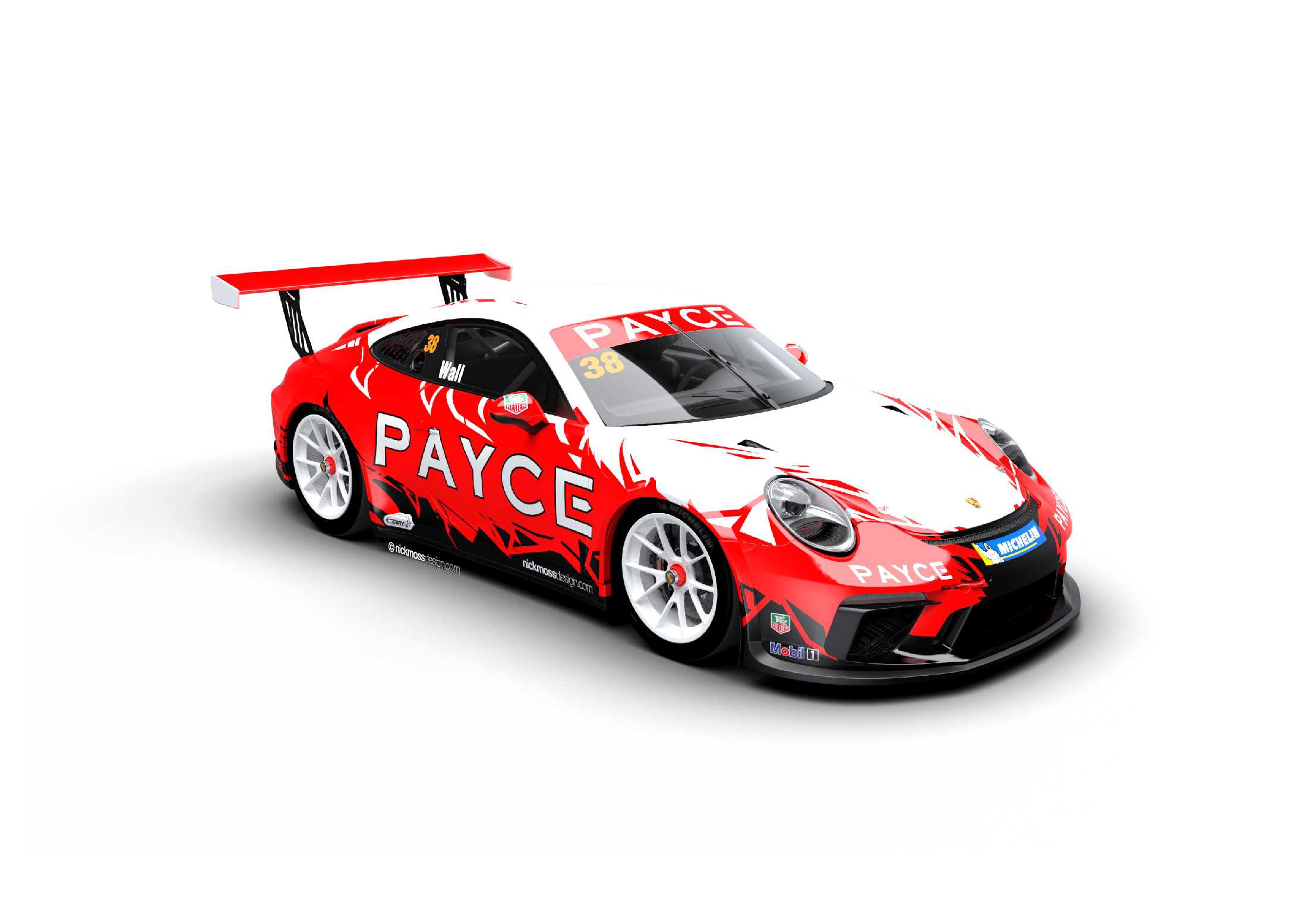 The 2017 Champion, David Wall has confirmed that he will return to the Porsche Carrera Cup Australia Championship for a fourth season.
After leaving Supercars at the end of 2015, David has achieved a string of success, enjoying podiums finishes in each of his attempts, with a 3rd in 2016, 1st in 2017 and 2nd in 2018. David hopes to keep these successful results rolling into 2019.
"It's great to be heading back to Carrera Cup again in 2019. I really enjoy driving the Porsche, and the Gen 2 was a great step last year. We felt like we learnt a lot as the year went on, and I'm really looking forward to seeing what we can produce in the 2019 season", said David.
"It's great to be heading to the first round at the Superloop Adelaide 500, and also keen to be heading to Townsville for the first time this year in the Porsche. Plenty of new things happening, and I'm excited to see what we can produce as the year goes on.
The #38 Wall Racing Porsche will be supported by PAYCE.  We are still working at getting some other partners over the line and hopefully they can join us from round 1 if not later in the season.
"A massive thank you to PAYCE for continuing their support, and hopefully we can repay them with a strong season, and great championship result".
Round One of the 2019 PAYCE Porsche Carrera Cup Championship kicks off at the Superloop Adelaide 500, 28 February to 3 March.