Jul 30, 2018
Podium for Chelsea Angelo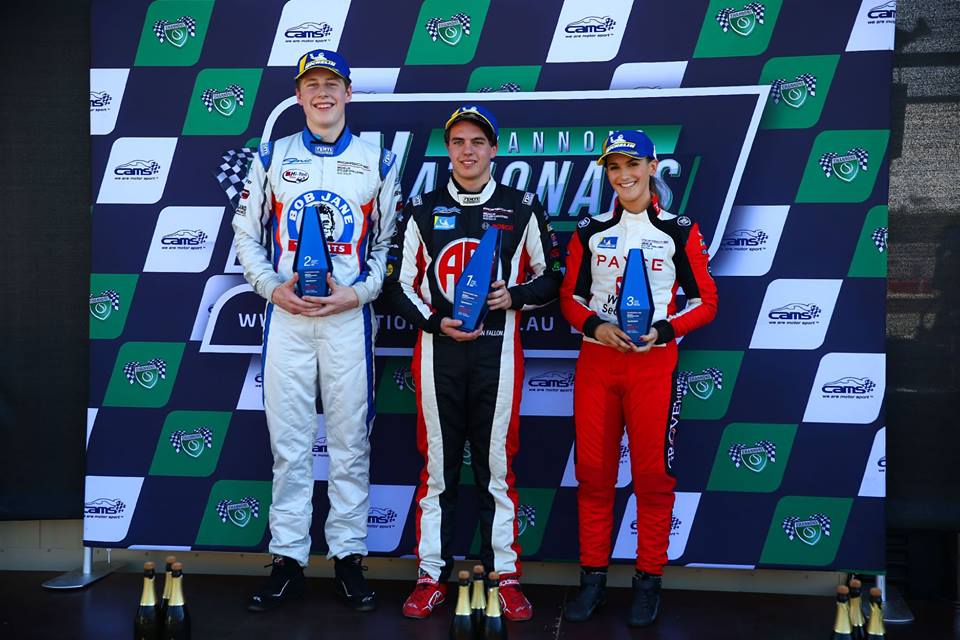 Chelsea Angelo has claimed her first podium in the Porsche Michelin GT3 Cup Challenge series with a fourth place on Saturday followed by two third place results, finishing third for the round at Queensland Raceway.
"Honestly I am lost for words! We finished 3rd outright for the round," said Chelsea Angelo
"This has definitely been a long time coming that's for sure. I cannot thank all of my incredible sponsors Wilson Security, Payce, Grove Racing and Ox Wheels".
"In Race 2 and 3 we finished 3rd in the end with some good hard racing. To all the boys at Wall Racing the car was absolutely mega all weekend and our pace was quick all round".
"Bring on Winton in a months time".
"Congratulations to Chelsea on third for the round and in both races on Sunday.  A strong weekend overall. We made some big made some big inroads this weekend, looking forward to next GT3 Cup round at Winton Motor Raceway already", said David Wall, Team Owner, Wall Racing.
Porsche Michelin GT3 Cup Challenge Australia will next return to the track at Winton Motor Raceway on August 31-September 02 for the season's penultimate round, where the Jim Richards Endurance Trophy will be decided.
Results – Chelsea Angelo #38
Practice 1 – 7th
Practice 2 – 5th
Qualifying – 6th
Race 1 – 4th
Race 2 – 3rd
Race 3 – 3rd