Jul 25, 2018
Shane Smollen joins Carrera Cup field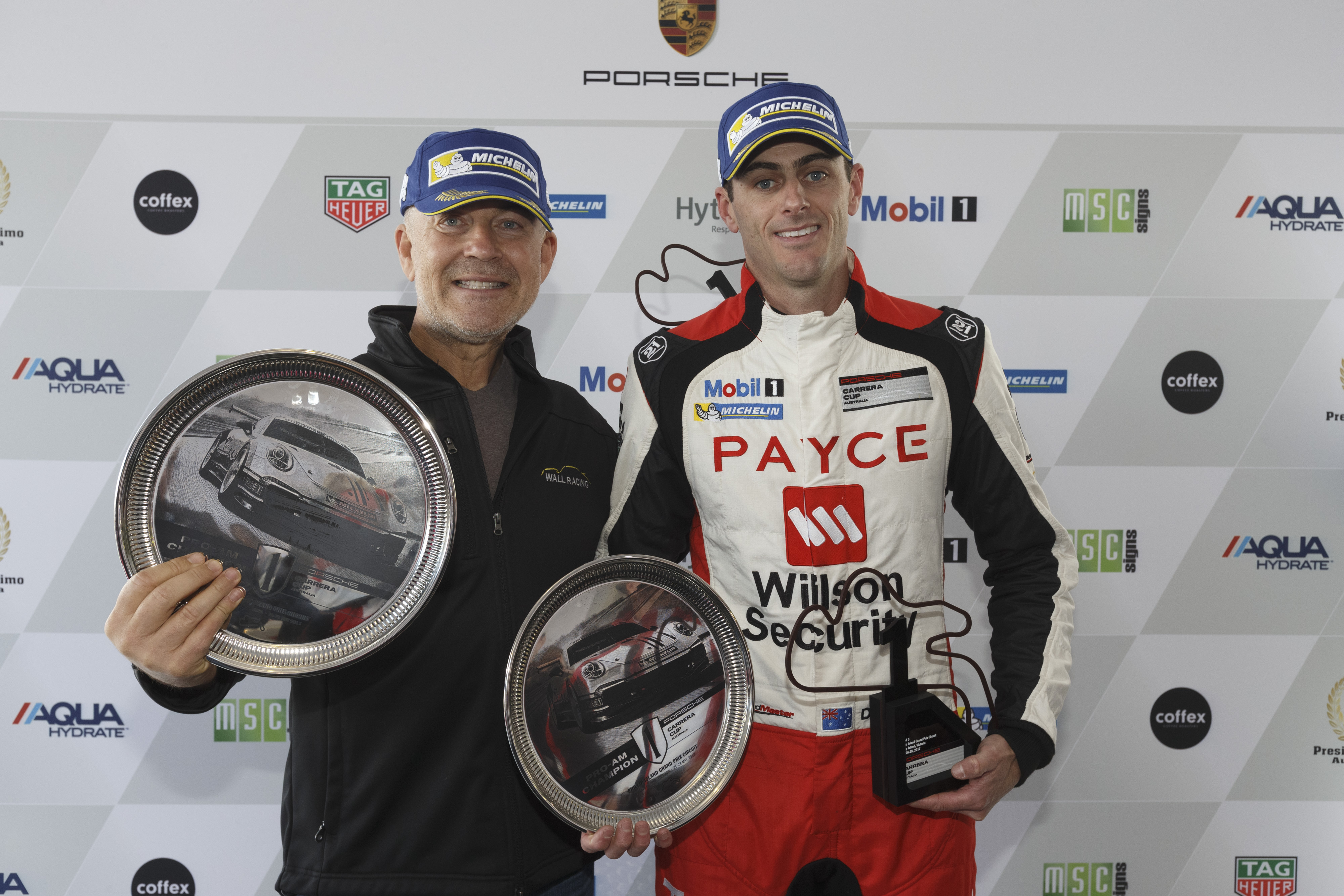 Shane Smollen will join the Wilson Security Carrera Cup grid for the upcoming round at Sydney Motorsport Park.
Shane will step into the #5 Greg Taylor Porsche with Wall Racing as Greg will be absent from the round with prior business commitments. He will compete in the TAG Heuer Pro-AM class.
Shane is no stranger to Porsches and Wall Racing, having partnered with David Wall in the Carrera Cup Pro-AM last year at Phillip Island, where they took the overall victory for the round.
He also has completed the Pro-AM (Elite) Class Porsches for a number of years.
"We are pleased that Shane was able to step in for the weekend to cover Greg.  He is a great person to have around the garage and hopefully can get a great result over the weekend in the Tag Heuer Pro-AM class for Wall Racing", said Wall Racing Team Manager, David Fyfe.
The Wilson Security Carrera Cup championship will be on track Friday 3 August at 11am for Practice 1.