May 14, 2018
Porsche Michelin GT3 Cup Challenge Australia – Round 2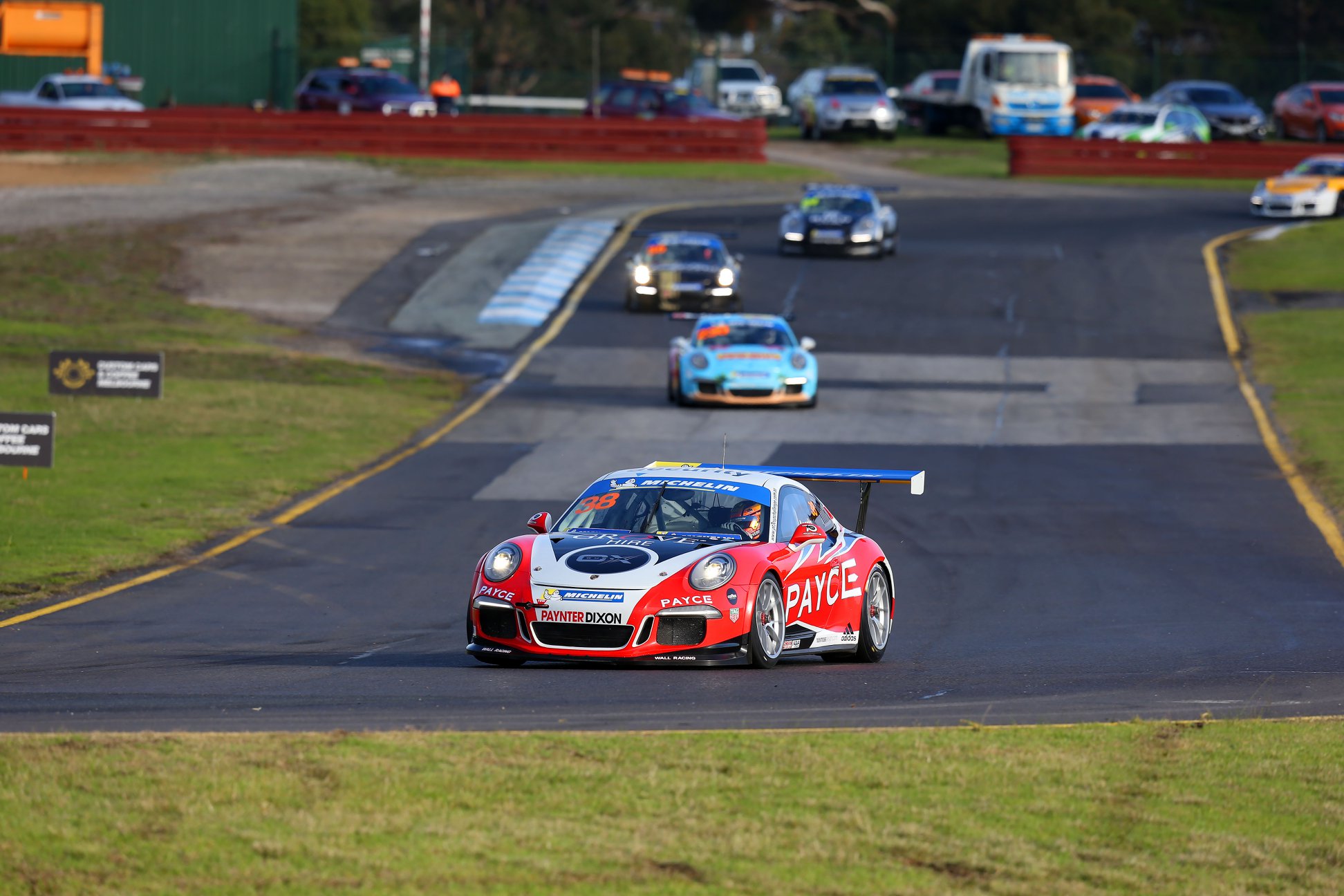 A strong start to the Sandown weekend for Chelsea Angelo.
Wet and windy conditions during Friday practice didn't slow Chelsea down, she ended 3rd and 4th in Practice 1 and 2.
Chelsea's strong performance continued into qualifying, qualifying 4th for Race 1.
A great start in Race 1 allowed Chelsea challenge the leaders and while battling she was able to capitalise and move into 2nd place and finished the opening race in 2nd.
Starting off the front row for Race 2 Chelsea was challenging for the race lead before making contact with the barrier at the entry to turn nine, causing event-ending damage to her 911 GT3 Cup.
"Motorsport can be a bitter sweet sport. It makes you appreciate the highs of motorsport victory but also the lows as a lesson learnt. We all make mistakes, as long as we learn from them, then that's a positive. Coming out of this weekend for us was a huge step from Tailem Bend", said Chelsea Angelo.
"On a positive note, our race starts were better. We were consistent in our times all weekend and we were fast out the gate. I honestly cannot thank the boys at Wall Racing enough for all of their hard work and commitment."
While a tough end to the weekend for Wall Racing there were a lot of positives to take out of the weekend.
"Overall we are very happy with how Chelsea stepped up this weekend with a great performance in both Qualifying and Race 1" said Team Owner, David Wall.
"Race 2 unfortunately while running second Chelsea made contact with the fence at turn 6/7 that put us out for the weekend. She was very unlucky riding the kerb and making contact with the fence."
"We will regroup take the positives and try and put that into a strong result in the next round!"
Thanks to PAYCE, Wilson Security, Grove Hire and OX Wheels for their ongoing support.
The Race 2 DNF and non-start in Race 3 drops Chelsea to 7th in the Championship Standings.
Porsche Michelin GT3 Cup Challenge Australia returns for Round 3 at Phillip Island on June 1-3, 2018.
RESULTS – Round 2 Sandown
Practice 1 – 3rd
Practice 2 – 4th
Qualifying – 4th
Race 1 – 2nd
Race 2 – DNF
Race 3 – DNS